Whether you're a professional photographer, content creator or hobbyist, it's important to take care of your precious and often expensive cameras and lenses. In this article we're going to provide you with tips, tricks and advice on how to look after and clean your camera lenses!
Why Should You Clean It?
A clean camera lens is essential for various reasons:
Image Quality: A clean lens ensures sharp, clear photos with the best possible image quality.
Dust and Debris: Accumulated dust and debris can hinder image quality and even cause potential damage.
Scratches and Smudges: Scratches and smudges on the lens can distort images and create unwanted reflections.
Longevity: Regular cleaning can extend the lifespan of your lens by preventing damage from contaminants.
How to Check for Dirt on the Lens?
Visual Inspection: Examine the lens under good lighting conditions to spot smudges, dust, or fingerprints.
Use a Flashlight: Shine a flashlight at an angle on the lens to reveal imperfections that might not be visible under standard lighting.
Test Photos: Capture a few test photos to check for issues with image quality. Blurriness or spots are clear signs that a cleaning is needed.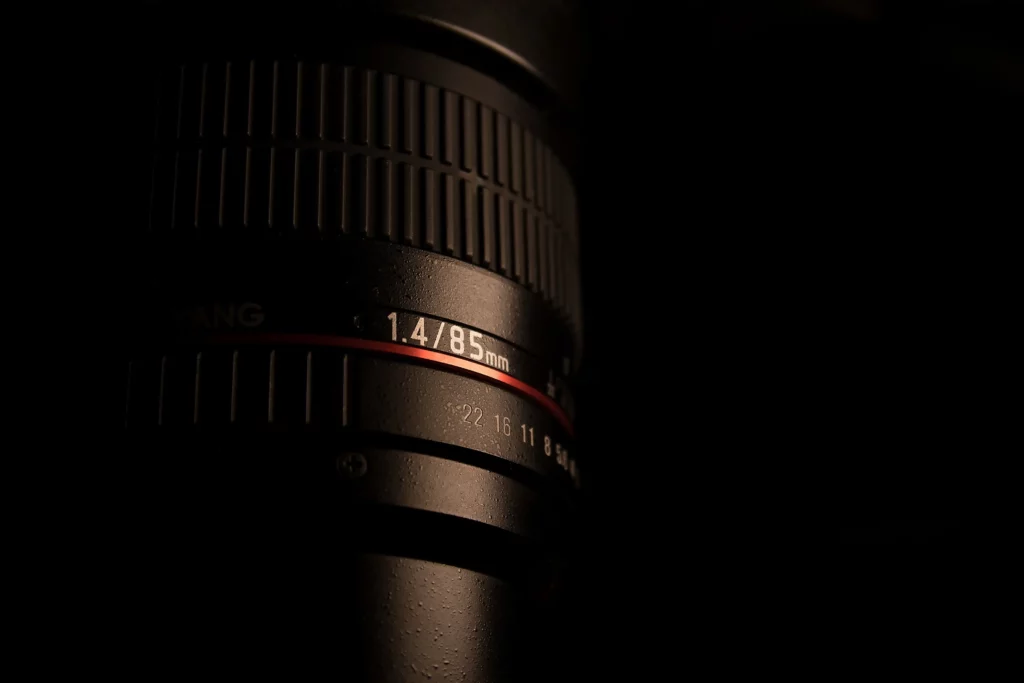 How Often Should You Clean Your Lens?
The cleaning frequency depends on your usage and the environment:
Regular Cleaning: Before important shoots and at least once a month for casual use.
Environmental Factors: If you frequently shoot in dusty or sandy locations, more frequent cleaning might be necessary.
When Necessary: Whenever you notice a decline in image quality due to dirt or smudges, it's time to clean the lens.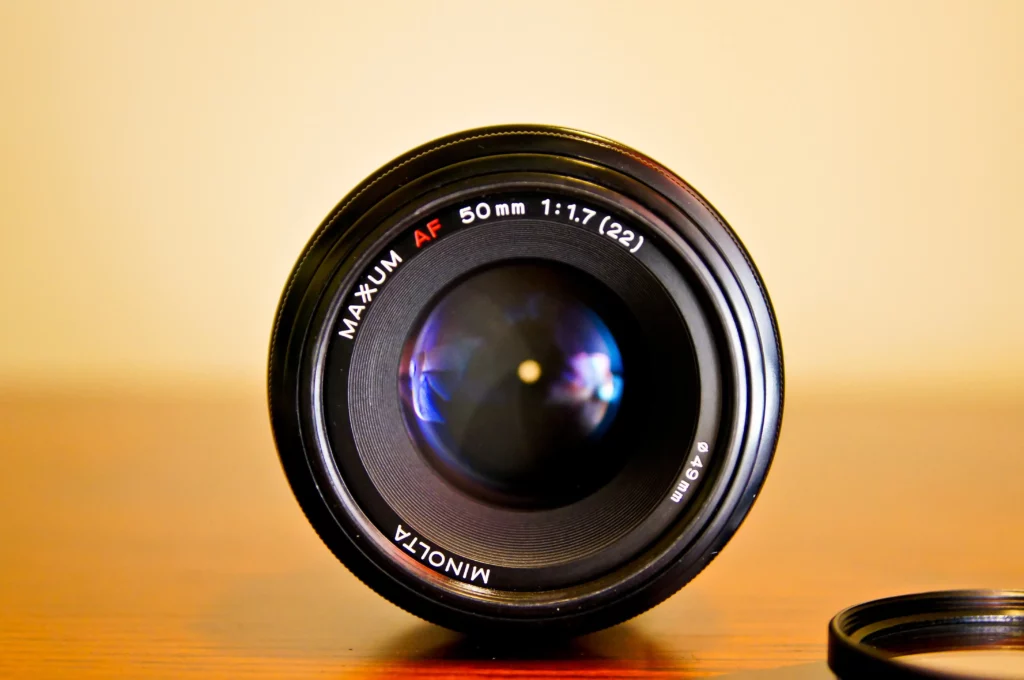 What tools do you need to clean your lenses?
Lens Cleaning Solution: A specialised lens cleaner or lens cleaning solution.
Lens Cleaning Tissues or Microfiber Cloth: Soft, lint-free materials for wiping the lens.
Lens Blower: An air blower to remove loose dust and debris.
Lens Brush: A soft brush for gently sweeping away particles.
Lens Cleaning Pen: A dual-ended tool with a brush and a cleaning tip.
How to Clean the Camera Lenses
Follow these steps for a thorough lens cleaning:
Begin with a lens brush or blower to remove loose dirt and dust.
Apply a small amount of lens cleaning solution to a lens cleaning tissue or microfiber cloth.
Gently wipe the lens in a circular motion from the centre to the edges.
For stubborn spots, use a lens cleaning pen's cleaning tip with precision.
Inspect the lens for any remaining smudges or spots and repeat the process if necessary.
Can Water Damage Camera Lenses?
Water can potentially damage camera lenses, particularly if it enters the lens or camera body. To avoid issues, refrain from using water for cleaning and opt for specialised lens cleaning solutions.
Can You Clean Without a Lens Cleaner?
While a dedicated lens cleaning solution is preferred, you can clean your lens without it in a pinch. Use a clean, microfiber cloth and follow the same cleaning process, taking extra care to prevent scratching the lens.
What NOT to Use to Clean Camera Lenses
Avoid using the following items for lens cleaning, as they can damage the lens or its coating:
Tissues or paper towels: These can scratch the lens.
Household cleaners: They may contain chemicals harmful to the lens.
Fingernails or abrasive materials: They can scratch the lens.
Breath: Moisture from your breath can lead to fogging.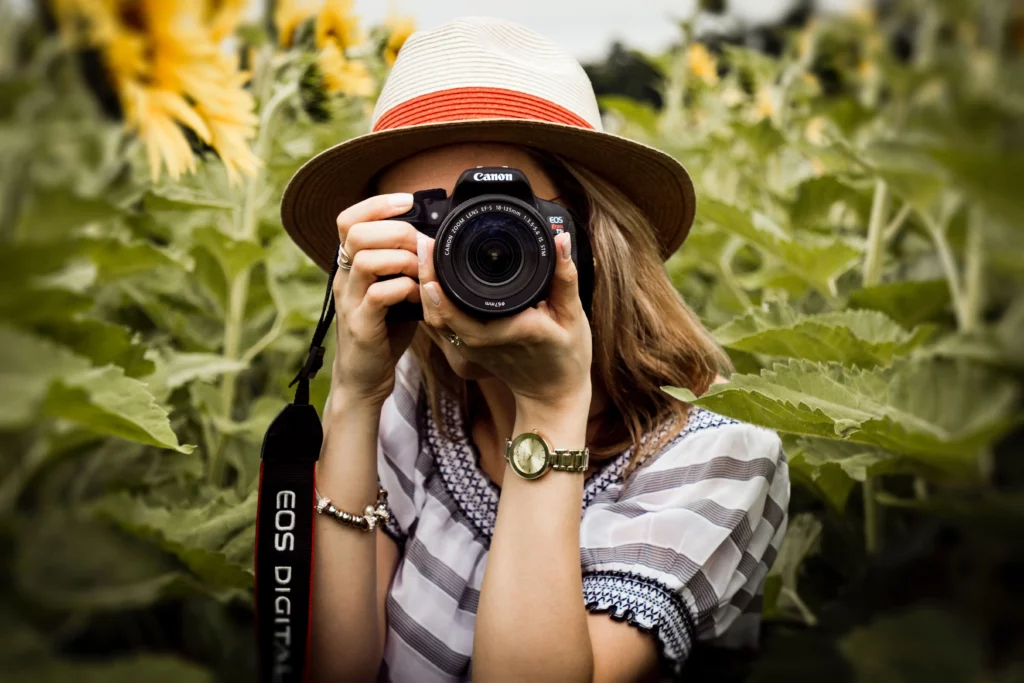 Tools Photographers Use to Clean Lenses
Professional photographers often employ these additional tools for lens maintenance:
Lens cleaning kits: Comprehensive sets with all essential tools and cleaning solutions.
Lens filter wrenches: Tools for safely removing and replacing lens filters.
Lens hoods: To protect the lens from dirt, moisture, and direct sunlight.
Sensor cleaning kits: For cleaning the camera sensor.
How to Clean Your Phone Camera Lens
Cleaning your phone camera lens follows a similar process:
Power off your phone to avoid accidental button presses.
Use a soft, lint-free cloth or microfiber cloth to gently wipe the lens.
If necessary, use a lens cleaning solution and follow the same steps as for a regular camera lens.
Maintaining a clean camera lens is vital for capturing exceptional photos. Armed with the right tools and techniques, you can ensure your lens remains free from smudges, dirt, and debris, enabling you to consistently produce high-quality images. Regular cleaning and proper care will extend the life of your lens and keep your photography at its best.
You can check out our previous article on Essential Travel Vlogging Equipment so that you can start to build your own gear collection!
If you're looking for accurate and crisp royalty free sound effects, take a look at our Camera Sounds SFX pack!