In the expansive universe of music production, a term that frequently surfaces is "stems." But what exactly do we mean by stems, and why are they indispensable in the landscape of music creation? In this article, we'll embark on a journey to demystify stems, exploring their definition, their role in music, and their profound significance in the intricate process of music production.
What are Stems?
At its essence, a stem in music production refers to an isolated submix of a song's individual components. Picture your favourite song as a layered cake, with each tier representing a different instrument or facet of the music. Now, envision a stem as extracting one layer of that cake and isolating it from the rest. In simpler terms, it's akin to dissecting a song into its elemental components.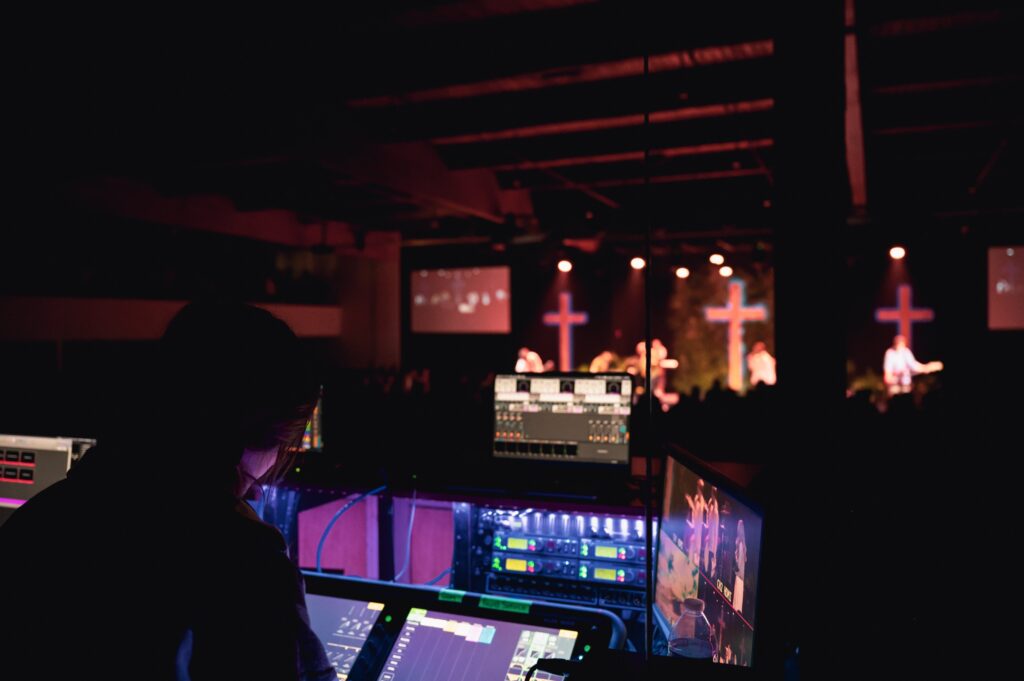 Stems in Music:
They play a pivotal role in the music production process. They afford producers and engineers a heightened degree of control and flexibility over specific elements within a track. Rather than grappling with the entire mix, working with stems enables professionals to zero in on particular aspects like drums, vocals, or synths. This granularity parallels a painter focusing on specific details of a masterpiece, allowing for a more nuanced and intentional creative process.
Audio Stems:
The most prevalent type of stems used in music production is audio stems. These are individual tracks that represent different instruments or groups of instruments in a song. For instance, a typical set of them for a song might encompass separate tracks for vocals, drums, bass, guitar, and keyboards. Each audio stem encapsulates the audio information for its corresponding element.
The Role of Stems in Music Production:
Enhanced Mixing: They furnish a more refined approach to mixing. Instead of adjusting the entire mix, engineers can fine-tune individual elements to achieve the desired balance. This precision proves invaluable when navigating through intricate arrangements.
Remixing Opportunities: They also unlock creative possibilities for remixing. Artists can release parts of their tracks to the public, inviting other musicians and producers to reinterpret the song in unique ways. This collaborative aspect has witnessed a surge in popularity in the digital age, fostering a community-driven approach to music creation.
Efficient Editing: In tasks like editing and arrangement during post-production, working with stems simplifies the process. If a change is required in a specific instrument, it can be addressed without perturbing the rest of the mix, thereby saving both time and effort.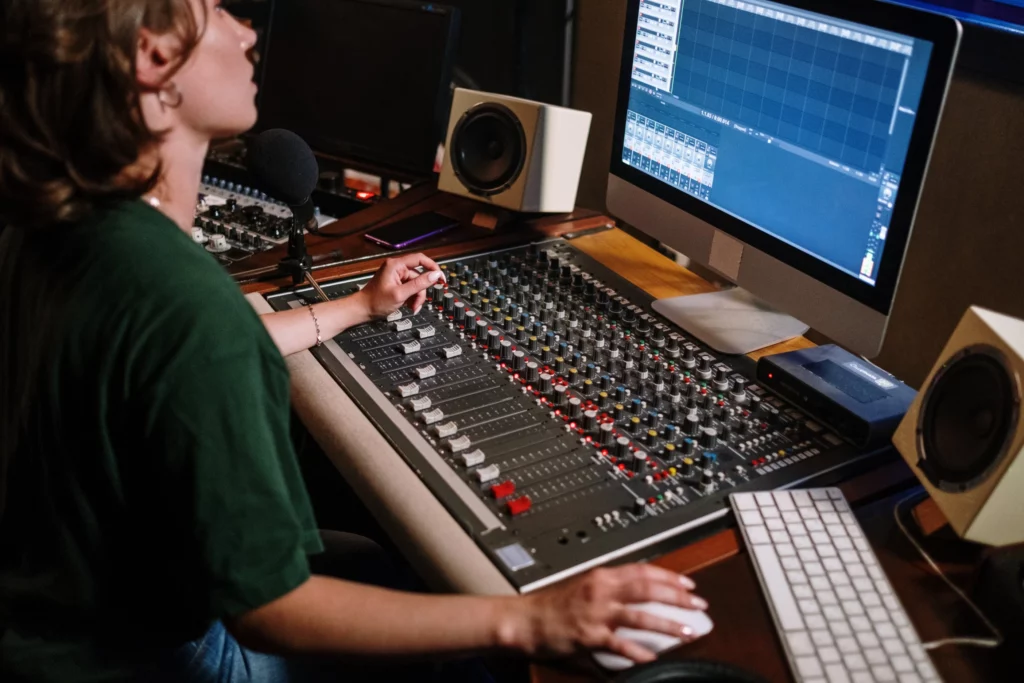 Want more knowledge on music production and audio effects? Take a look at our article on 'What is Compression in Music?'.
Creating Stems:
Now that we comprehend the significance of them, how are they crafted in the first place? The process involves exporting individual tracks from a digital audio workstation (DAW). Here's a simplified guide:
Organise Your Tracks: Ensure that your DAW project is meticulously organised, with each instrument or group of instruments residing on a distinct track.
Solo and Export: Solo each track individually and export the audio. This yields a set of files, each representing a different element of the song.
Naming Conventions: Adopt a consistent naming convention for your stems. Clear and organised filenames facilitate seamless navigation and usage of the stems in subsequent stages of the production process.
Include Effects (Optional): Depending on your artistic preferences, you can choose to include or exclude effects on your stems. Some producers opt for exporting raw, unprocessed stems, while others may incorporate effects to preserve a specific sonic character.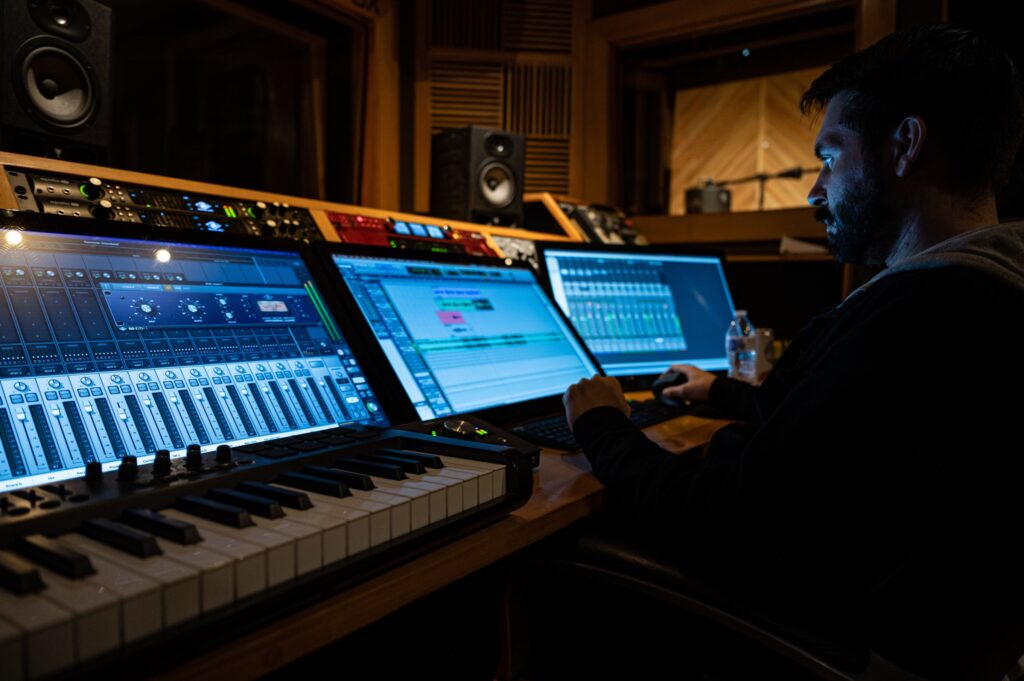 In summary, stems in music production serve as the foundational elements that construct the intricate architecture of a song. They empower producers and engineers to delve into the details, offering an unparalleled level of control over individual elements. From refining the mixing process to unlocking avenues for creative collaboration, the role of them in music production is undeniably profound. So, the next time you find yourself immersed in your favourite song, recognize that behind the seamless amalgamation of instruments lies a world of stems, each contributing to the enchantment of music creation.
Explore a Wide Variety of Stems on Hoopr!
Each track on Hoopr gives you the option to download either the full mix, instrumental or individual stem! You can use these separated parts of the track to your liking and convenience! Maybe you only like a certain part of a song? Or want to add or subtract an element? Now you can do so! Check our a catalogue of amazing copyright-free music with the stems feature included!