Do you want more YouTube views? Obviously, you do. That's why you are here. YouTube is always evolving and changing. The era of humorous cat and dog videos is long gone. Today, YouTube is indeed a marketing platform. Increasing the views on your YouTube videos should be the priority of each and every content creator in a world where video content plays a big role.
Any successful YouTube creator will tell you that building a loyal subscriber base and getting more real, organic views on the video-sharing site takes time, talent, and dedication. However, any YouTube creator can create a committed fan base with the correct audience development strategy, resources, and mindset if they are aware of what viewers want to watch on YouTube and what will keep them coming back for more.
What counts as a View on YouTube?
A view is recorded whenever a viewer purposefully starts a video on any device and watches it for at least 30 seconds. It's really that simple! A view will be recorded even if you watch your own video. Every time a viewer watches your video, be it more than once, it counts as a new view.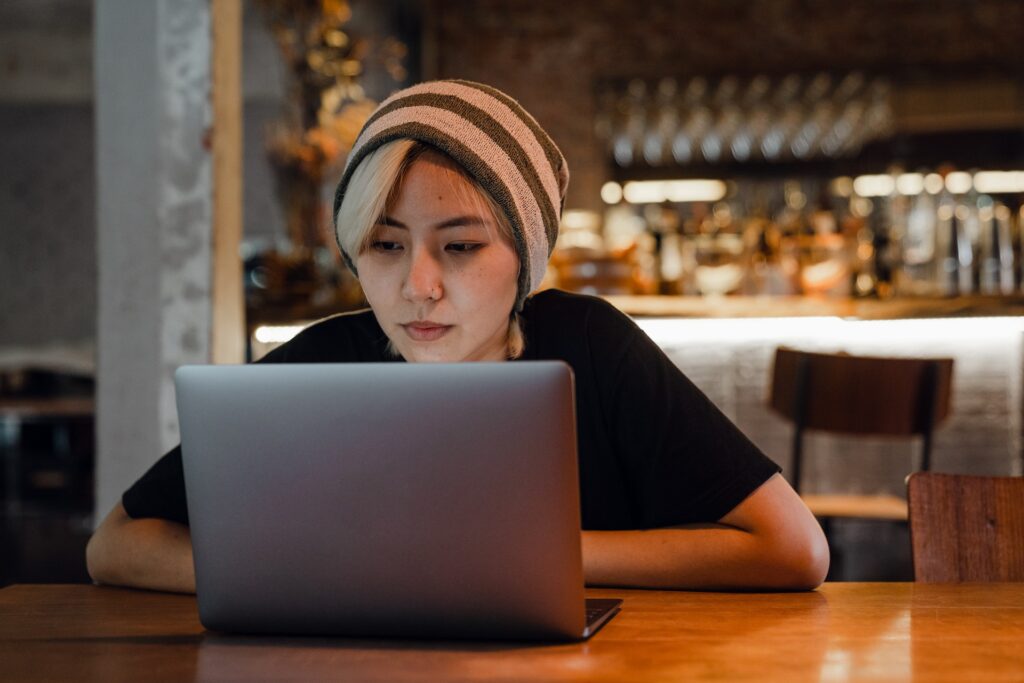 Any views generated by YouTube videos shared on social media or embedded YouTube videos on blogs will be counted as well. YouTube counts live views as well. Youtube analytics are refreshed each day or two, so if you don't see an immediate result of your activity, come back later.
How to Get More Views on YouTube
Let's get right into how to get more views on your YouTube videos.
1. Make Compelling Content
Yup. That's it. This is my best advice for increasing your YouTube views. Making videos that viewers want to watch—and completely watch—is the key to success on YouTube. Similar to its parent company Google, YouTube is fundamentally a search engine. And what, dear friends, is the purpose of a search engine? Point users in the direction of the finest, most relevant content.
Simply determine what your ideal viewers want to know and thereafter create videos that solve their concerns. Is this effective? Test it out and you'll know for yourself.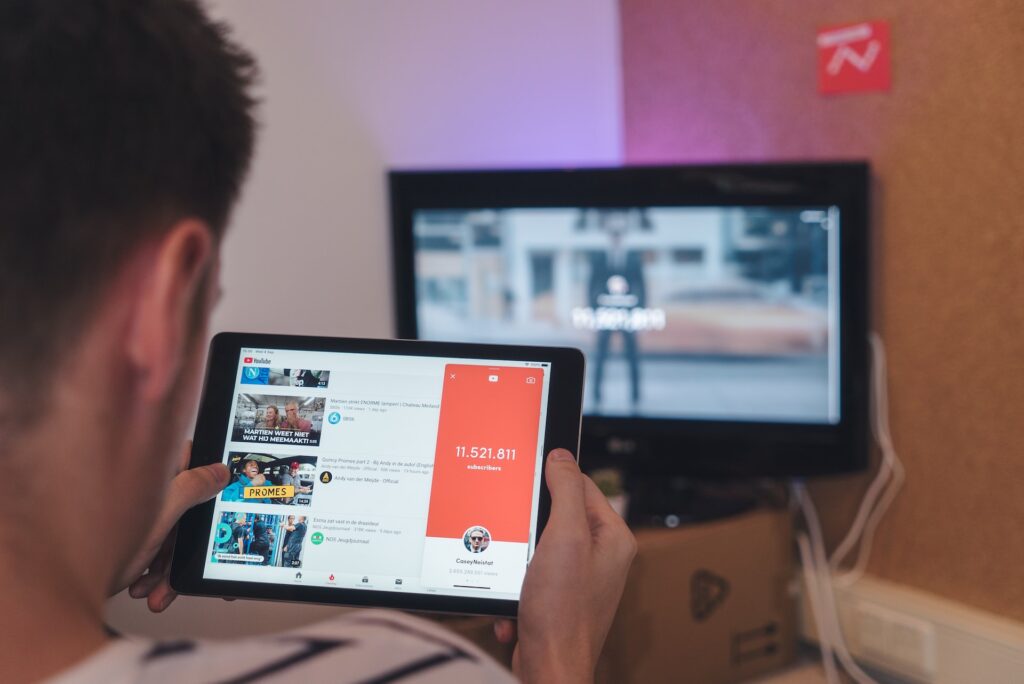 2. Choose YouTube Niche As A Base
When you select a particular niche for your YouTube channel, you are much more likely to receive views from individuals who are interested in that topic. You increase your chances of getting their attention and getting them to watch your content by creating videos that speak to a specific demographic.
This enables you to spread your marketing messages to a wider audience. When that happens, you'll be able to learn how to get more views for your growth. If you're enthusiastic about a topic, you're more inclined to stay with it and create high-quality content. Check and see if there's a demand for that particular topic.
Consider the type of audience you would like to reach. What sort of content will they find interesting? After taking into account each of these aspects, you should be able to decide on the niche you should focus on. Don't forget to include a mention of your niche on the homepage of your channel.
3. YouTube Thumbnail
We are all aware of how important first impressions are. You only get a couple of seconds to leave a good first impression, and the thumbnail of your video is frequently the first thing the users will see when they find your videos.
That's why it's necessary to create high-quality, eye-catching custom thumbnails. In addition to making your video stand out from competitors, a great thumbnail will help potential viewers understand what your content is about.
Consider your video thumbnail as a miniature movie poster; it should be eye-catching and give viewers a sneak peek at what to expect from your video.
A good thumbnail can make the difference between somebody clicking and watching your video or skipping on to the next one. And that is why, in order to increase your YouTube views, YouTube thumbnails should be given high priority.
4. Multiply your views by creating playlists
The best way to reduce the likelihood that a viewer will move on to another channel after watching your video is to organize and create video playlists on YouTube. What's the reason for this? When you click on a YouTube video that is part of a playlist, the following video in the playlist will begin as soon as the current one does.
Due to this, a viewer can watch multiple related videos without having to lift a finger. Naturally, this results in increased ad revenue for YouTube, which makes them happy. However, you should also be pleased because it results in more views and better reach.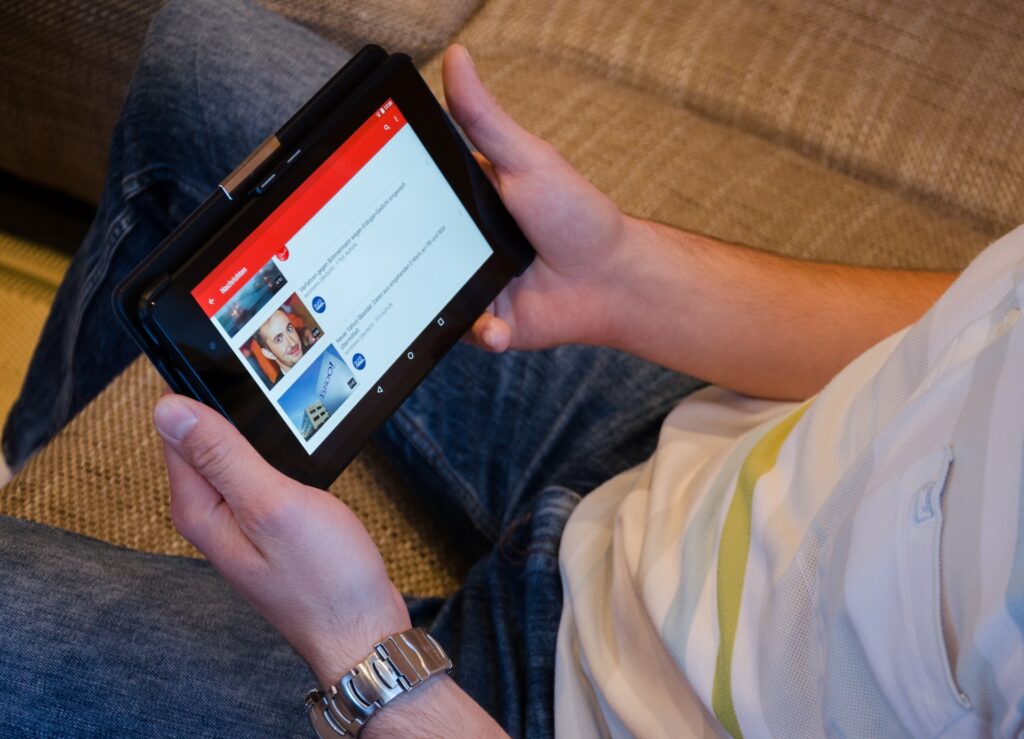 It should go without saying that creating a massive playlist out of unrelated videos results in a poor user experience. Instead, I advise thinking about your YouTube content in terms of a series rather than individual videos. By doing this, it will be simple to arrange your videos into related playlists as you add more content and as time passes. Your viewers will be happy with the smooth, entertaining experience, while you will get more views on all of your videos. Win-win!
5. Video Titles
It is an important factor to consider if you want to get well-deserved views for your well-crafted video. Considering that it will be the first thing your audience reads before deciding whether or not to watch it.
You must put a lot of thought into the title of your video, just like you did with the thumbnail. Despite the fact that it is unethical to use fake or click-bait titles to trick people into clicking, you still need to come up with something alluring.
YouTube video titles have a limit of 100 characters, but it is best to keep them to roughly 70 characters. Otherwise, viewers might not click to watch a video whose title they didn't even fully understand because it might be displayed as shortened.
Everyone agrees that using "numbers" in the title catches people's attention; it's a tried and true marketing strategy. Because people prefer facts rather than stories. You must use numbers in your titles if required. Always remember that numbers are the tricks for increasing viewer interest.
6. Promote Your Videos on Other Social Media Platforms
Nothing revolutionary here, sometimes the basics deliver the best outcomes. The use of social media to promote your content is an important step toward increasing views on YouTube. Simply post a short clip or image with the link to your YouTube video on Instagram, Twitter, Facebook, or whichever platform you prefer.
If you have fans on other social networks, let them know whenever you publish a new YouTube video. Making a teaser video is an effective way to accomplish this. A one-minute chip for your new YouTube video, for instance, can be made and posted on your Instagram account, along with a link in the description to the full video on YouTube.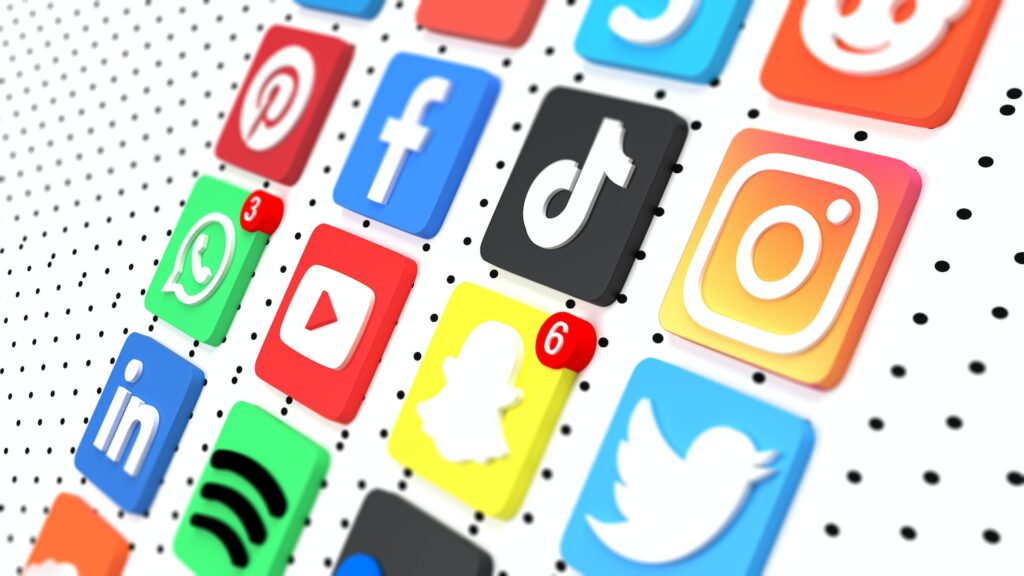 Use a scheduling tool for social media like Buffer or Hootsuite to make things simpler. But don't just limit yourself to social media. Additionally, you can embed your videos into relevant articles and blogs.
7. Collaborate with Other Creators
Gaining new fans and viewers is easy when you collaborate with other creators. Finding other creators with a fan base that is similar to yours will help you gain subscribers who share your interests. After working closely together to produce a video, you can develop a friendship with these influencers that will encourage them to share your content with their audiences in exchange for you doing the same for them. This technique is a genuine and working method for getting free new YouTube views.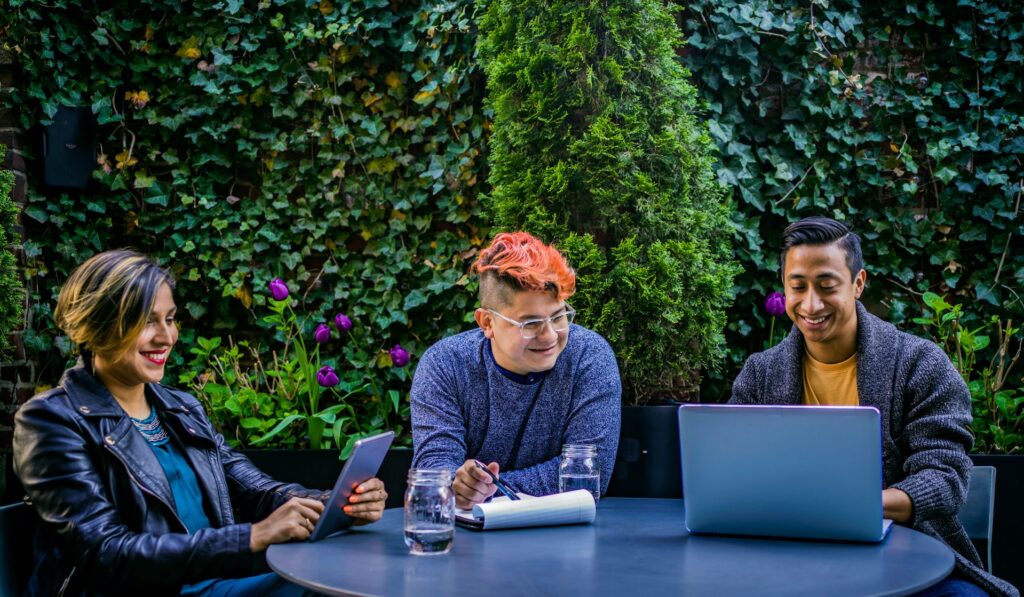 Collaborations are excellent not only for free ways to increase views but also for adding variation to your video content. Together, you can come up with innovative video ideas that will increase your YouTube channel's views.
8. Publish Your Videos at The Best Time
The best time to upload videos would be when your target audience is watching them. Thankfully, it's no longer a secret because YouTube keeps track of the times of day when your viewers are on the platform. You can get the viewer's report to determine peak hours and publish videos an hour or two before those times. Your audience will have a chance to find your new videos if you publish them earlier, which will increase the number of free views.
In order to get this report, head to the homepage, select Customize Channel option, now choose Analytics options located on the left of your profile photo, and then click on the Audience tab. You should now be able to generate a "When your viewers are on YouTube" report.
9. Know What's Viral
Keeping up with what's currently happening in your niche can make the difference between getting famous or disappearing into nothingness. If you have a good grasp of what is trending in your community, you can create a video that is both relevant and intriguing to those who are exploring that niche.
Knowing your industry, on the other hand, allows you to identify content that goes viral. This means you get the benefit of sharing it with your viewers before anyone else does. Become the first person to share a trend and you will be the leading voice in your niche. This will result in increased views and reach for your YouTube videos.
10. Nurture a Community
YouTube is more than a huge video library. It also functions as a social media network. So you must use YouTube like other social media platforms in order to increase your views. In other words, simply sharing videos on a regular basis isn't enough; you must also actively engage with your viewers.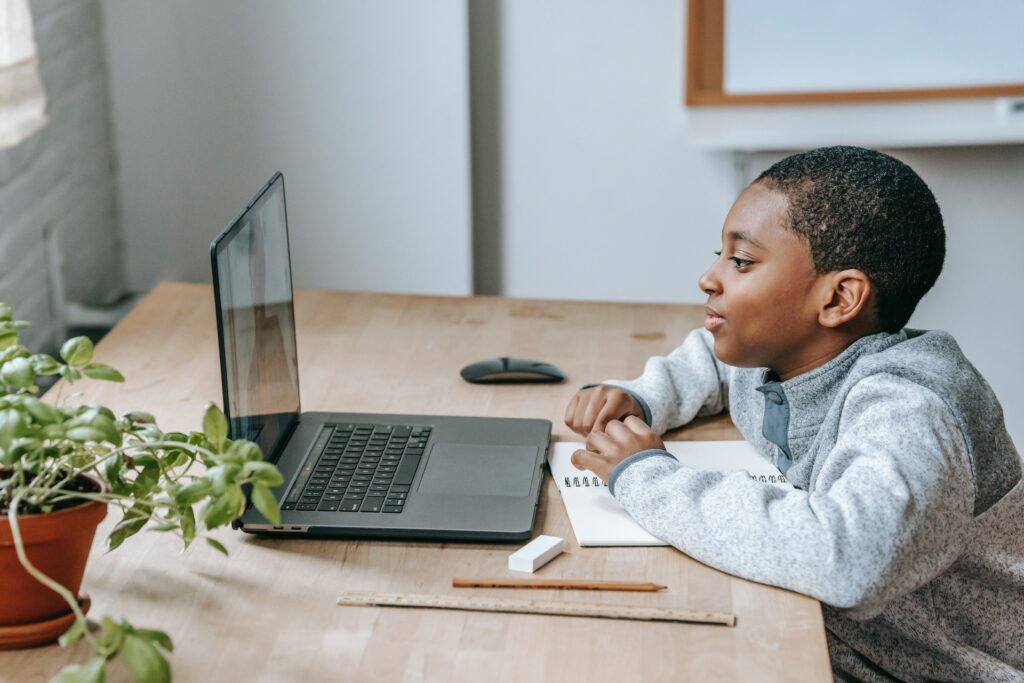 How? The easiest and best way to engage is to simply reply to comments, particularly if somebody is asking you a direct question. Because if viewers know they will get a response, they will leave more comments. It only takes a few seconds and can be done while you're looking through your comment section for the next video ideas.
In addition, make an effort to participate actively in your niche community. Consider subscribing to other channels within your niche, commenting on their videos, as well as sharing any of it that you think your audience might find interesting.
11. Giveaway
The best way to establish good relationships with others is to give gifts to other people. As a result, it works on YouTube as well. Viewers already watch videos because they enjoy what you are doing and what you make! Therefore, it is highly recommended to reward them for consuming your content.
Organise giveaways! This will personally connect each subscriber with you. They all believe they have received a gift from you, and you will get more subscribers and viewers which is lead to more views.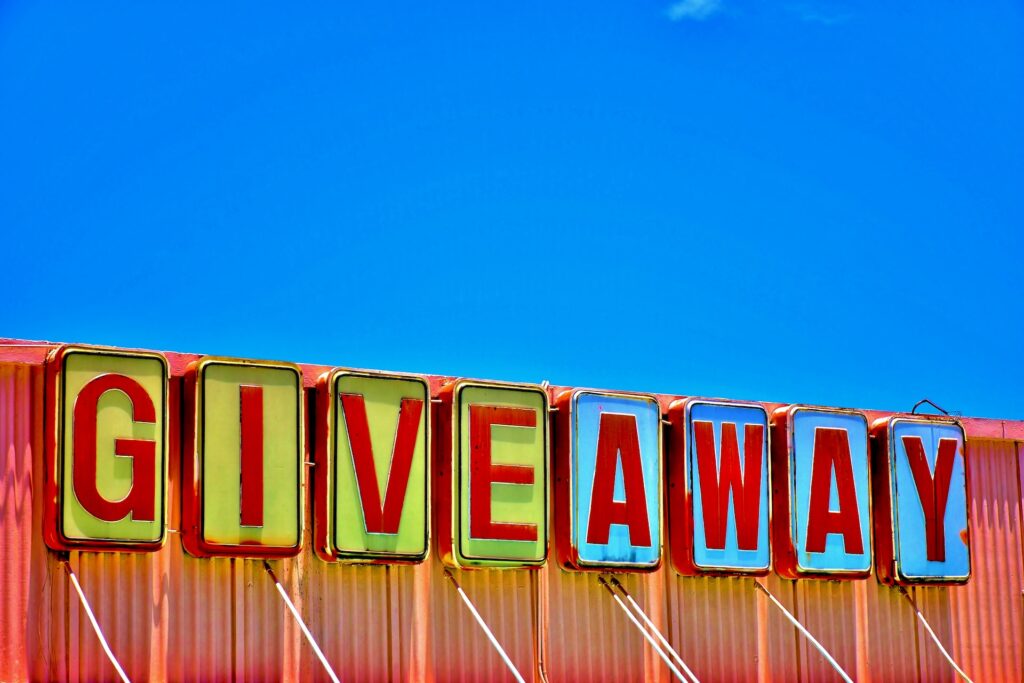 This is why it's important to think about giving subscribers gifts. It is "the" method for increasing your video views by creating an addiction in your audience.
You could request your viewers to like your video and share it on Instagram and Facebook, leave a comment, and enter their details to enter the giveaway. The best way to increase your YouTube views is to build a devoted, active community.
12. Transcribe Your Videos
Making videos is good, but your audience may require a transcription because of language barriers or disability. Closed captions are available on YouTube, where a transcript can be added as captions/subtitles to a video. These captions can be turned on and off at any time by viewers.
Transcriptions are a good idea if you intend to promote your videos on a global scale. Translating scripts can help people who speak other languages better understand your videos.
Conclusion
You are now aware of how to increase YouTube views. I don't expect anyone to follow every suggestion we've made here today. What is successful for one YouTube creator might not be successful for another.
Making high-quality content that viewers will want to watch is, however, what's most crucial. You'll have a good chance of succeeding on YouTube if you can accomplish that.