Playing video games is exciting because they let us experience the thrill of victory and the pain of defeat. But the major reason gaming has grown in popularity is that it provides entertainment unlike anything else.
The advancement of streaming and screen recording software has enabled the sharing of gaming videos online, and in little over a decade of existence, YouTube has become one of the best platforms for gaming videos of all genres.
Indian gaming YouTube channels like CarryisLive and Dynamo Gaming have millions of subscribers, making them highly influential. However, there are many upcoming Indian gamers that also do vlogging to attract more audiences.
So today, we'll be talking about the top 5 upcoming Indian vloggers that are in the gaming space. Let's start without any further ado.
Who are Gaming YouTubers?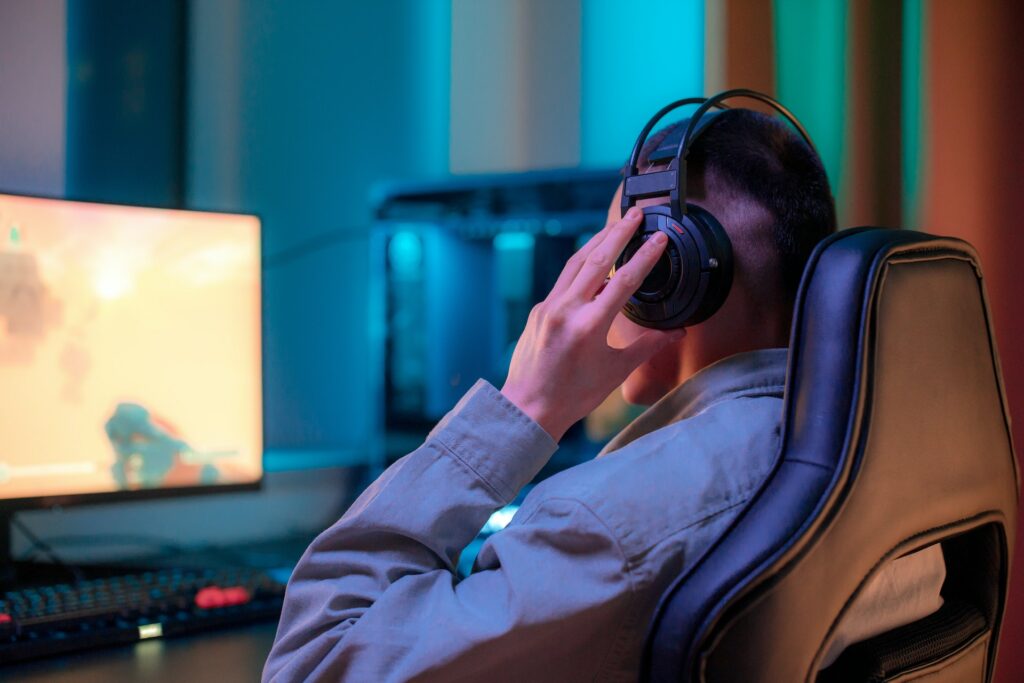 People known as "Gaming YouTubers" take videos of themselves playing video games in order to show their playing style.
Brands that create games are already taking advantage of this opportunity to advertise their games online with the help of top players and highlight their unique selling patterns of their products.
Top 5 Upcoming Indian Gaming Vloggers
So here are the top 5 upcoming YouTubers to follow for a mix of gaming and vlogging in India.
1. Rakazone Gaming (477K subscribers)
Rishab Karanwal, aka Rakazone Gaming, is a well known professional gamer and full-time YouTube streamer. He is well known for his incredible audience participation and live YouTube streaming. He was given the title of 'Streamer of the Year' in 2018.
He's done a number of charity live streams. With all of his focus and love for gaming, he runs the gaming channel. He livestreams gameplay from different games like GTA 5, Call of Duty, Fortnite, PUBG Mobile, Minecraft and many more. Rishab, often known as Raka to his fans, is one of India's top gaming influencers.
Not confined to just gaming, Raka has also started vlogging recently in the past. He has gone on several trips with his friends and made vlogs through his travelling.
2. HydraFlick (326K subscribers)
Hydraflick, also known as Rohan Ledwani, is from Gujarat and a professional gamer with deep knowledge of online games and the Esports industry. He does gaming videos, videos on how to crack PUBG matches, and other interesting vlogs. He is one of India's top gaming influences.
He also makes tech gadget review videos, makes brand partnerships, and sponsors products from big companies. His hilarious Hindi comments make his game streaming entertaining. NODWIN Gaming announced the launch of its first-ever Valorant Tournament on August 4, 2020.
Fans of competitive FPS games were intrigued by the excitement of this competitive event between the finest eight teams across the country, which was broadcast live on NODWIN. Hydraflick was also one of them. On his YouTube channel, he also makes a variety of game tips and tricks videos for his audience. He has a unique approach that pushes Gen Z to make a wise purchase decision.
3. Ankkita C (330K subscribers)
Ankkita C, also known as Ankkita Chauhan, is a full time gaming female streamer. Ankkita formerly worked for a digital marketing company before she became famous and well-known when a coworker first told her about PUBG mobile. She was instantly smitten by the game.
Her interest in E-sports and online games had been evident since childhood, and with PUBG's popularity at an all-time high, she chose to take her passion over to the internet. She started streaming in July 2018 and has since made a place for herself in the YouTube gaming community.
Ankkita is a social media sensation whose own Instagram account has increased her prominence. She is one of India's most popular influencers, with over 86 thousand followers. She has also collaborated with Intel, Loco, and Logitech. She works as a content creator for s8ul.esports.
She frequently posts her lifestyle vlogs on her YouTube channel and creates more lighthearted videos to help her fans relax or simply laugh. Her charisma and flowing elegance appeal to a wide range of target audiences, making her an excellent pick for brands.
Her primary focus is now on growing the channel and creating high-quality content for the viewers. She is also an inspiration to many aspiring female gamers who want to earn a living doing what they love.
4. Magsplay (679K subscribers)
Magsplay, often known as Mansi Gupta is a YouTube content creator, social media influencer, and well known female video game streamer. She began making content on YouTube in November 2020, and her YouTube channel now has over 679K subscribers. She also posts entertaining daily vlogs, travel vlogs and lifestyle vlogs on her YouTube channel.
She is excellent at playing popular titles such as GTA V, Minecraft, BGMI, and others, and she has a fantastic sense of humour and the ability to make her audience laugh. She posts a lot of unique and fascinating videos that keep viewers interested in her channel.
In one blog article, she said that virtually every brand with a target demographic of consumers between the ages of 13 and 24 can collaborate with gaming content creators because they all have young audiences.
She also mentioned that gamers are just not limited to gaming brands, and they have some of the most dedicated fan bases. She's out there challenging stereotypes, and the audience loves it.
5. 8-bit Mafia (494K subscribers)
Mukul Anchal is another professional mobile player from Chandigarh. He began playing mobile games in 2016. He began his mobile career in 2017 alongside Animesh Agarwal, a top rated ladder Clash Royal player in India known as "8bit-Thuglife" and the director of the popular Indian Clan System.
He is an avid e-sports fan and a two-time ESL INDIA champion in Clash Royale in Delhi in 2017 and Mumbai in 2018. After progressing in his expedition, he switched to the PUBG mobile and began playing PUBG Mobile in mobile e-sport and practiced scrims daily. Gaming came effortlessly to him, and he quickly found himself in Thailand, competing at the PMSC in 2018 and afterwards at the PMCO in 2019.
He has been a key member of the team from Clash Royale days and has participated in numerous competitive matches. He is currently one of the most important members of the PUBG Mobile Professional Team who plays PUBG Mobile with the name "8bitMafia". At the moment, he is working as a Content Creator for S8UL. He is putting a lot of effort into expanding his YouTube following and actively livestreams BGMI gameplays and vlogs.
So that was our list of top upcoming Indian vloggers from the gaming space.YouTube is one of the biggest social media platforms, making it a hub for different types of content. Every vlogger-cum-gamer in the above list is popular for their unique style and talent.
They are not only providing amazing gaming content but also making their way into vlogging for their audience. Let us know in the comments who is your favourite vlogger from the gaming space and whom else we should put on the list.