Podcasting has become more popular than ever, so it's no wonder that so many individuals are adopting this amazing medium to reach their target audience. If you're looking for a detailed guide on what all you need to start a podcast, then you've come to the right place.
Starting a podcast is relatively simple, and you won't need much to get started. In fact, all you need to get started is a good microphone, a pair of headphones, recording and editing software, and a platform to post your content.
Yes, creating a podcast will take some effort, but you'll discover that it can be shockingly simple! A podcast could perhaps quickly become an extremely valuable business asset with a little effort and planning.
What is a Podcast?
A podcast is a group or series of virtual audio recordings that can be downloaded or listened to over the Internet. A podcast episode is the name given to each individual audio recording.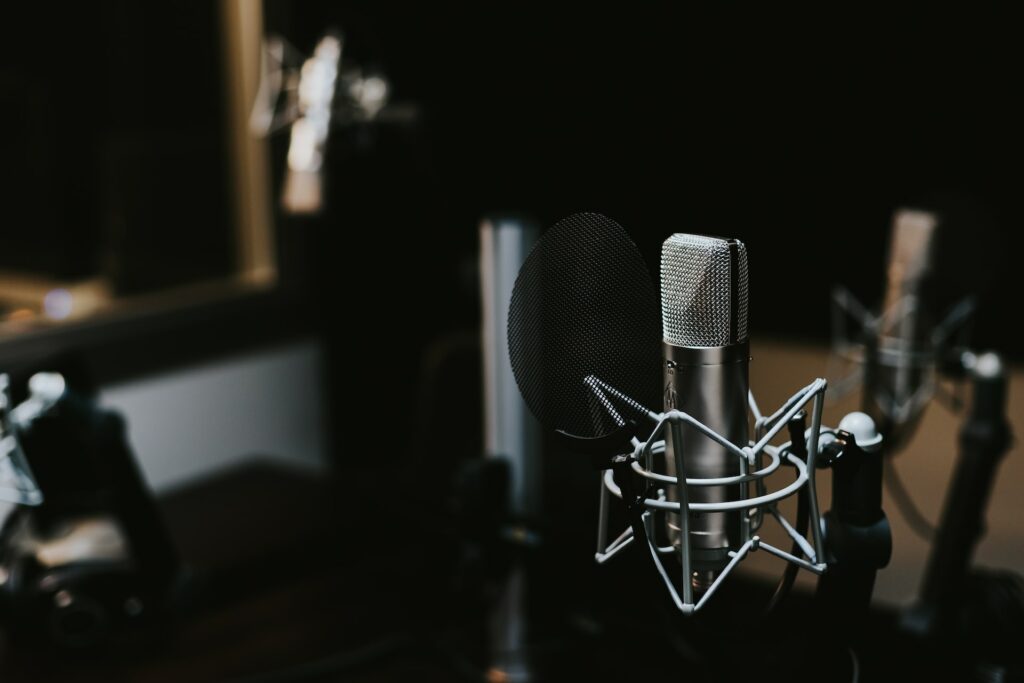 Podcasts are usually hosted by one or more people who lead a discussion, share experiences, or provide the latest news. A podcaster is the person who creates a podcast. Now that you know what a podcast is, let's start with what all you need to start one.
Things you need to start a Podcast
There are few things you need before starting your own Podcast. These include both the knowledge and gear for starting a Podcast which I have listed below. So let's start without any further ado.
1. A Podcast Topic
There are numerous podcasts available, so don't be concerned if your topic has previously been covered by anyone else. You can still create your very own niche if you have a distinct voice and a unique approach.
What matters most is that you pick a topic that interests you. Otherwise, keeping up with your podcast is going to be a hassle.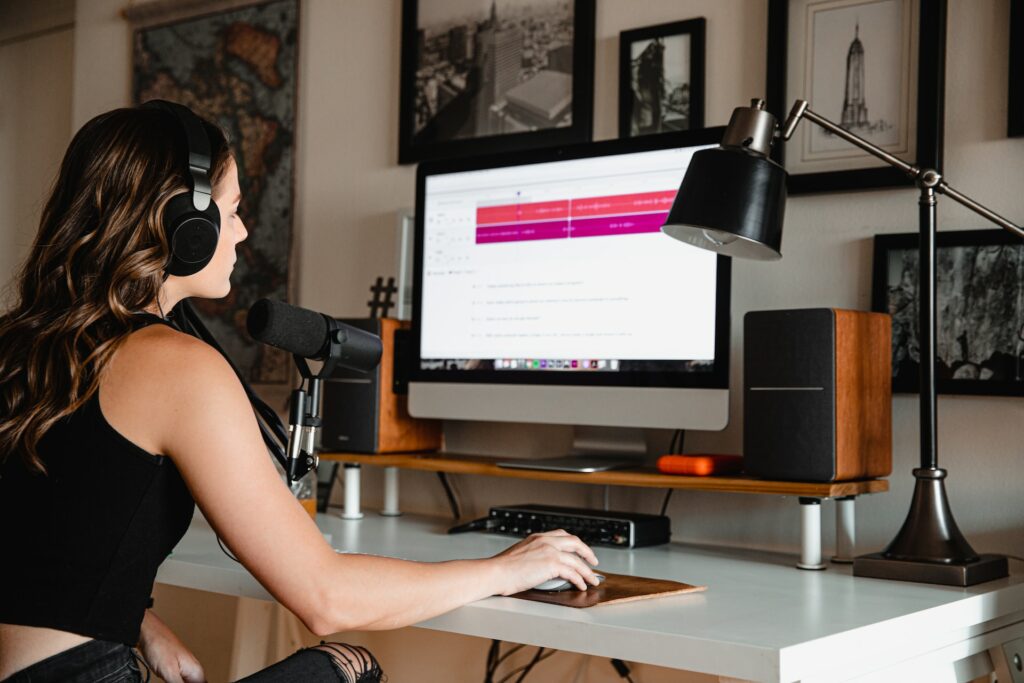 Additionally, think about what you wish to be recognised for. In this manner, your podcast could also help you promote your business. Do some research on the information that your target audience would find interesting or useful. This information will help you in narrowing your niche.
2. Naming your Podcast
Before anyone even starts to listen to a word of your podcast, one of the initial things they see is the title. As a result, this is an extremely important decision.
Before you choose a name for your podcast, make sure it is as distinctive as possible. You'll also want to purchase your podcast's domain name, so make sure it's available first.
You could come up with a really smart name for your podcast. However, keep in mind that people must be able to discover it when looking for information on your topic. Try to include a description in the title of your show if it has a unique or catchy name. It's pointless to create fantastic content if no one sees it.
3. Choosing the Right Gear
The most important piece of equipment you'll need is a microphone. Audio is one area where you will not want to cut corners. A number of flaws in your podcast will be overlooked by your audience, but poor audio quality is usually regarded as unforgivable.
You should avoid using the built-in microphone on your computer and instead use a dedicated mic like the Audio-Technica ATR2100.
Your headphones don't have to be top-of-the-line, but they should be decent. If you're doing Skype interviews, you'll need to hear what you're saying as well as what your visitors/guests are saying, so invest in some good on-ear headphones.
You'll also need a device to record your podcasts on, as well as a place to store all of your raw discussions and tracks. This is where a laptop or desktop comes into play. Now you don't need a top-notch specced device, it should be just find to record your audio and edit it.
4. Selecting a Format
Think about the ideal method for conveying the topic of your podcast. If you're thinking to go with history, a documentary-style show may be appropriate, whereas if you're podcasting about startups, you'll most likely want to host interview sessions with successful business leaders.
You can experiment with the following formats:
Solo-hosting – It allows you to express yourself on a variety of topics.
News – Use this format if you want to utilize your podcast to share the most recent information in your industry.
Co-hosting – Podcasting with a colleague or friend in a more conversational ambience.
Interviews – Inviting various guests to share their experience and knowledge through interview sessions.
Roundtable – A regular host and several guests discuss a specific topic.
Documentaries – To paint a picture, a narrator makes you go through a series of interviews, conversations, and on-location clips.
The format you select is incredibly subjective and varies depending on who is involved. So it is completely up to you!
5. Recording & Editing Software
You'll need some software to record and edit the audio after connecting your microphone or audio device to your computer. I recommend keeping it simple and working with what you already have.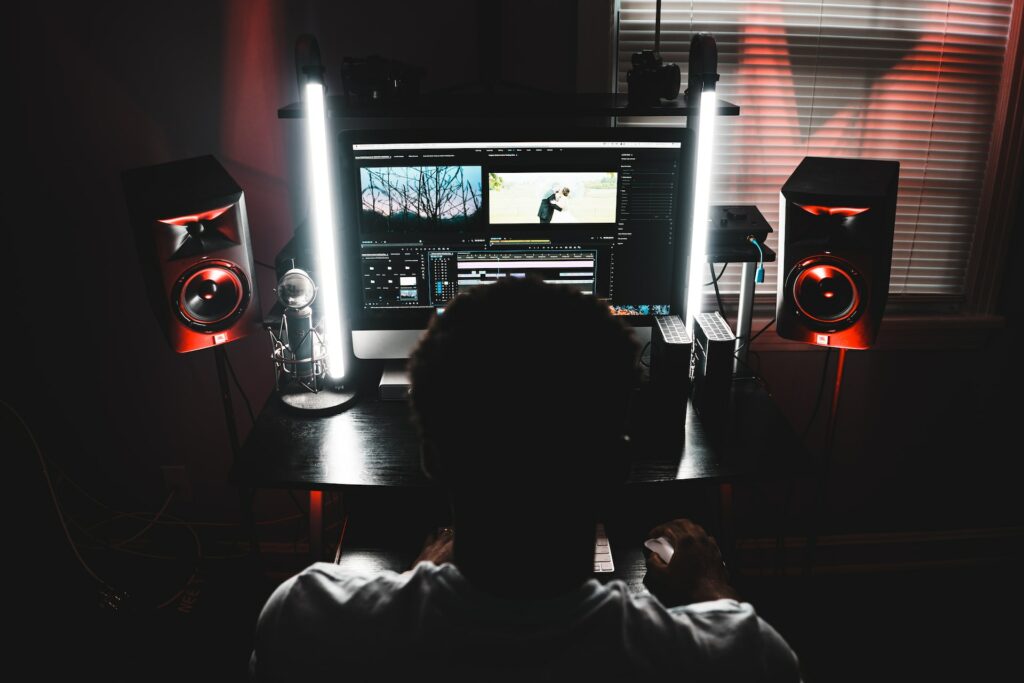 Once more, we don't need to invest a lot of money on anything stylish right now. I'd rather tell you to use it to promote your show. If you prefer, you can begin with free software. GarageBand is a good option that comes pre-installed on Macs, so if you own one, you already have it. Audacity is yet another high-quality, free audio editing software.
6. Choose a Hosting Platform
You will require a podcast hosting account, also referred to as a media host, in order to make your podcast available to everyone. Podcast hosts are companies that store your audio files and give your listeners access to them so they can download, subscribe, and listen to your podcast.
Libsyn is a widely known hosting and publishing service, but you can also take a look at Soundcloud and Blubrry, which are both excellent options.
Platforms such as Spotify and Stitcher can also be taken into consideration because they are accessible from a variety of devices.
7. Finding the Right Music for your Podcast
There is no rule that says your show should have music, but several podcasters use it at the start and the end of the podcast if not between segments, to add a professional touch.
Many websites offer music that you can use legally on your podcast. This type of music is commonly known as stock, royalty-free, or library music. One such website is Hoopr. They have a huge collection of royalty-free tracks that you can use.
You can purchase subscriptions that grant you lifetime license for everything you use while you are a subscriber, as well as access to huge libraries.
Conclusion
It can be challenging to launch a podcast. It makes sense that you would have a tonne of queries about the whole process, the tools, the applications, and the appropriate marketing tactics. However, once you've completed the above steps, you'll be ready to start your podcast!
The fact that you've read this guide till the end demonstrates how seriously you follow your dreams and passion. There is only one thing left to do at this point: start. We hope that the things you need to start your podcast have made you feel more prepared to take the plunge into podcasting!